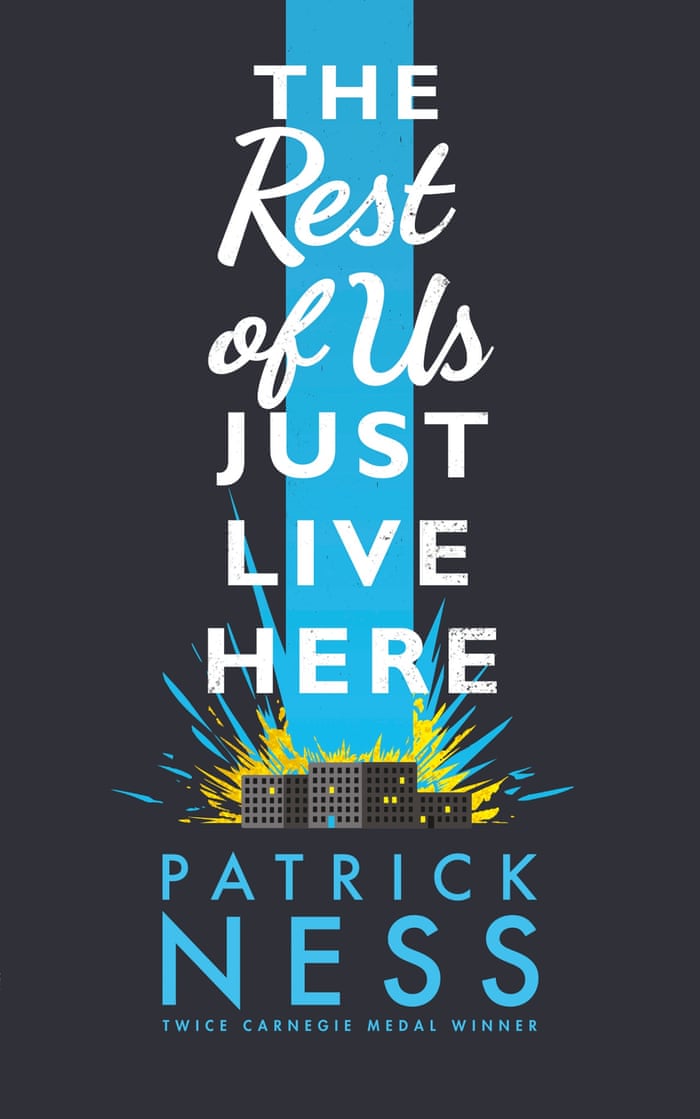 The Rest of Us Just Live Here by Patrick Ness
Release Date: August 27, 2015
Publisher:
Walker Books
Rated: YA 14+
Format: Paperback
Source:
Pansing
Buy: Available at all good bookstores!
Goodreads ● Website
What if you aren't the Chosen One?
The one who's supposed to fight the zombies, or the soul-eating ghosts, or whatever the heck this new thing is, with the blue lights and the death?
What if you're like Mikey? Who just wants to graduate and go to prom and maybe finally work up the courage to ask Henna out before someone goes and blows up the high school. Again.
Because sometimes there are problems bigger than this week's end of the world, and sometimes you just have to find the extraordinary in your ordinary life.
Even if your best friend is worshipped by mountain lions.
After reading The Rest of Us Just Live Here I know for a fact that I will read absolutely anything by Patrick Ness. ANYTHING. Memoirs? Yup. Scripts? Yup. Grocery shopping lists? YUP. This is only the second book I've read by him and I'm absolutely in love. I fell hard with More Than This (but wasn't too big a fan of the ending despite the brilliance of the book in general), and after this one I'm still pretty stunned.
I have always wondered about the people who weren't the ones saving the world but were rather just watching on the sidelines and who were kind of affected by what was going on. You always see things like Harry Potter according to other people:
But nobody writes a book* about these other people, do they? At least, they didn't.
*fanfic doesn't really count–for me, at least. Sorry!
UNTIL NOW.
What I love about this is that there are actually two stories running parallel to each other. You do get to know what's going on with the "chosen one" while the primary focus remains on Mikey and his friends.
❝
Not everyone
has
to be the Chosen One. Not everyone has to be the guy who saves the world. Most people just have to live their lives the best they can, doing the things that are great for
them
, having great friends, trying to make their lives better, loving people properly.
❞
I really liked how "ordinary" Mikey and his friends were. Well, ordinary in the way they behaved, like actual teenagers. Their circumstances on the other hand... Mikey has OCD, his sister went through and is currently recovering from an eating disorder, and his best friend is not all that *ordinary*. Yeah, not really "normal" but more normal than the fearless brave warrior (known as "indie" kids in this book) who's supposed to save the world.
Amazing. Just...amazing. Patrick Ness is brilliant and this book is brilliant. Is it too early to say that The Rest of Us Just Live Here is one of the best books I've read this year? Smart and funny with a lot of heart (and cats), Ness's latest novel is bound to be a new favourite.
▪
▪
▪ Thank you so much to Sasha at Pansing for sending me a copy for review!
▪
▪
▪
If you like this, try...